Our AccesSolutions program provides a variety of home modifications and specialized equipment to people with disabilities who cannot afford modifications. CIL does this by leveraging all proceeds from fundraising and private donations with state and philanthropic foundation funds.
We help people lead more independent lives by creating accessibility. We specialize in home modifications that are tasteful and consistent with the rest of the living environment. The modifications most frequently made include ramps, exterior and interior lifts, grab bars, roll-in showers, widened doorways and handrails. We are experts in evaluating and meeting the needs of people with all types of disabilities. Specific programs include:
---
Programs
Loans and Grants for Accessibility II
The Grants for Accessibility program is designed to help low to moderate income homeowners with disabilities make accessibility modifications to their single-family homes and provide critical capital improvements. Eligibility for this program is determined by total household income, which must be at or below 100 percent of median income. With funding from the Connecticut Department of Economic and Community Development, grant amounts generally range from $5,000 to $70,000 and are securitized by a lien against the home. We assist the homeowner or renter through the project design and contractor selection process and oversee the renovation, making payments to the contractor as necessary. Currently we are waiting for additional funds for this program, but we are still accepting names for our wait list.
Modular Ramp Program
CIL provides modular ramps to income-eligible people with disabilities in the Greater Hartford area. Because these ramps are portable, we are able to reuse them when they are no longer needed by their original recipients. Ramps are funded through donations and with proceeds from our golf tournaments.
Environmental Control Units (ECUs)
No funds are available at this time, but we are accepting names for the wait list.
Money Follows the Person
CIL participates in the federal MFP Program by specifying and managing home accessibility modifications necessary to permit people to transition from long term care (i.e., nursing homes) back to their own homes. This program only is available to people who have been in a nursing facility for at least 90 consecutive days and is administered by the Department of Social Services (DSS). CIL does not take applications for this program. Please contact DSS for more information.
Fundraising
Each September, CIL holds a charity golf tournament to raise unrestricted funds for accessibility. We have raised nearly $1 million for this purpose over the past 24 years. We are grateful to the many businesses and individuals that sponsor and support this event. Sponsors are recognized prominently with tee signs and in the Dinner Program. More than 100 golfers participate in this event. If you would like more information about the Golf Tournament, would like to become a sponsor or be added to the mailing list please email [email protected]
Donations
In addition to golf proceeds, donations provide an essential source of unrestricted funds to provide accessibility services to people with disabilities who are not eligible for other programs. This is a cause where our teammates walk-the-walk: 100% of our Board of Directors and all of our employees made personal donations of money to AccesSolutions.
---
CIL Golf
CIL Golf is our annual fundraiser to support our community-based programs, such as AccesSolutions. Sign up for our Golf email list by emailing [email protected] for updates on upcoming tournaments.
CIL Golf, always a good time!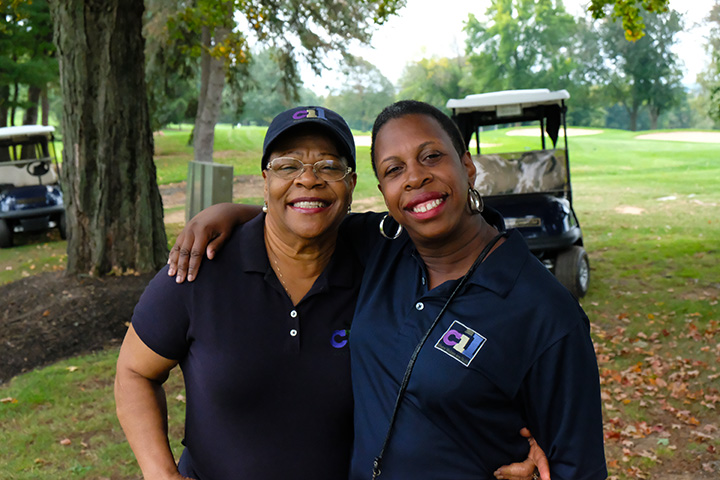 Waiting List Form
AccesSolutions provides a variety of accessibility solutions for those who cannot afford the modifications. Please review our eligibility guidelines and fill out the form below.